Rainy Day Toys is a fictional company based in Madison, Wisconsin specializing in all-natural wooden toys for children ages 1-4. The company was in need of a media designer to develop a visual identity to enable them to bring their brand to life and also appeal to their target audience - parents and grandparents of toddlers and preschoolers. Creativity, uniqueness, authenticity, and enjoyment, were attributes used in guiding the design process, with the ultimate purpose of differentiating Rainy Day Toys from competing stores and online retailers. 


The wordmark is set in Anago Bold, though heavily modified. The heights of the lowercase characters have been manipulated to create variation in line thickness. A smile can be seen in the negative space of the descender in the lowercase letter "y". All these attributes together create a soft and playful wordmark that is also muted and calm.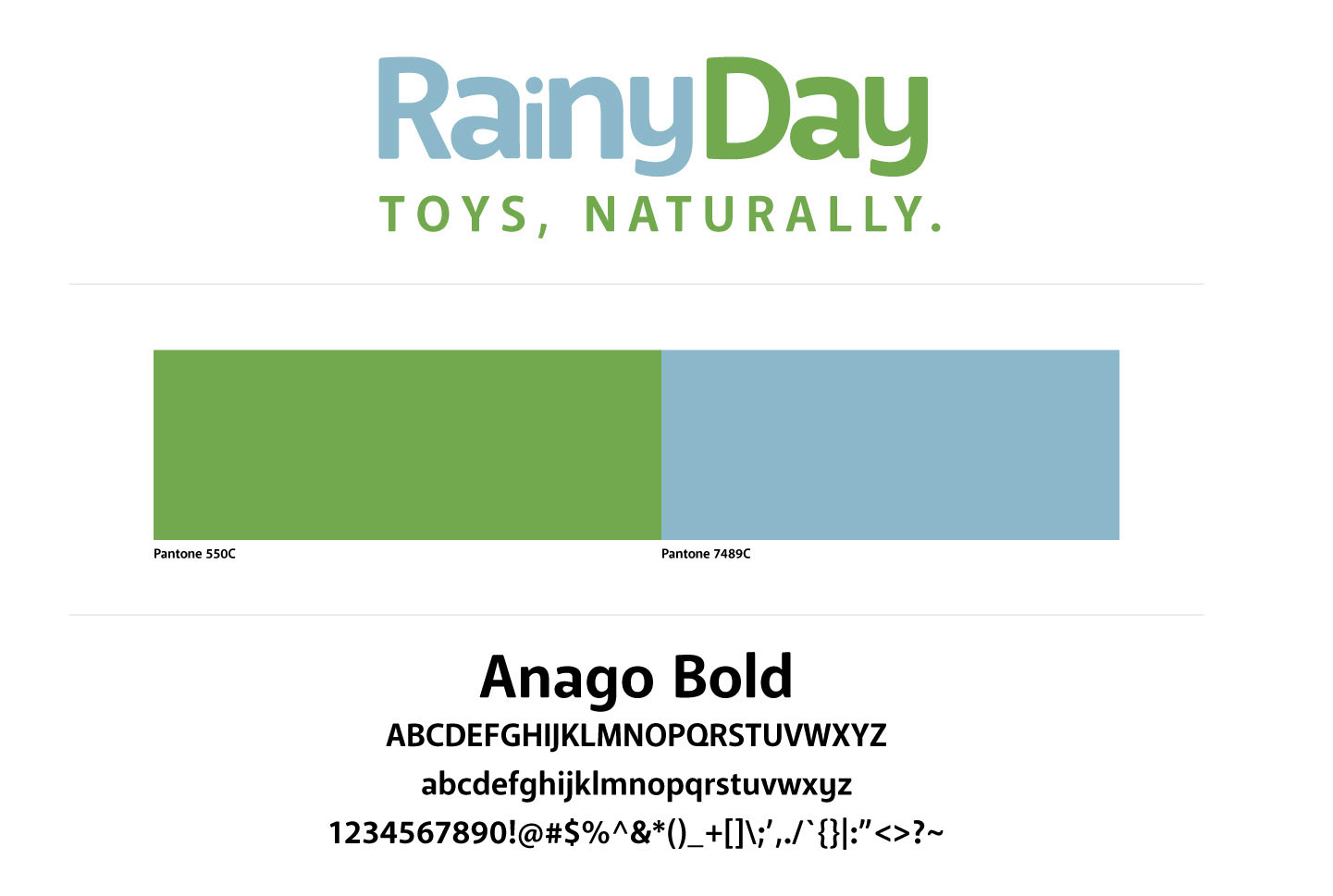 The Pantone chips selected for this brand are muted shades of green and blue, reminiscent of spring rain on grass. This deepens the meaning of the brand because the "Rainy Day" in Rainy Day Toys is a throwback to the days when children had no electronics or television to distract them when rainy weather would keep them indoors. Their only escape was simple wooden toys and their boundless imagination.
The identity utilizes Anago bold exclusively. Branding material will have minimal copy with a focus on white space and subtle gradients. A minimal and elegant display of a playful, yet subdued, logo.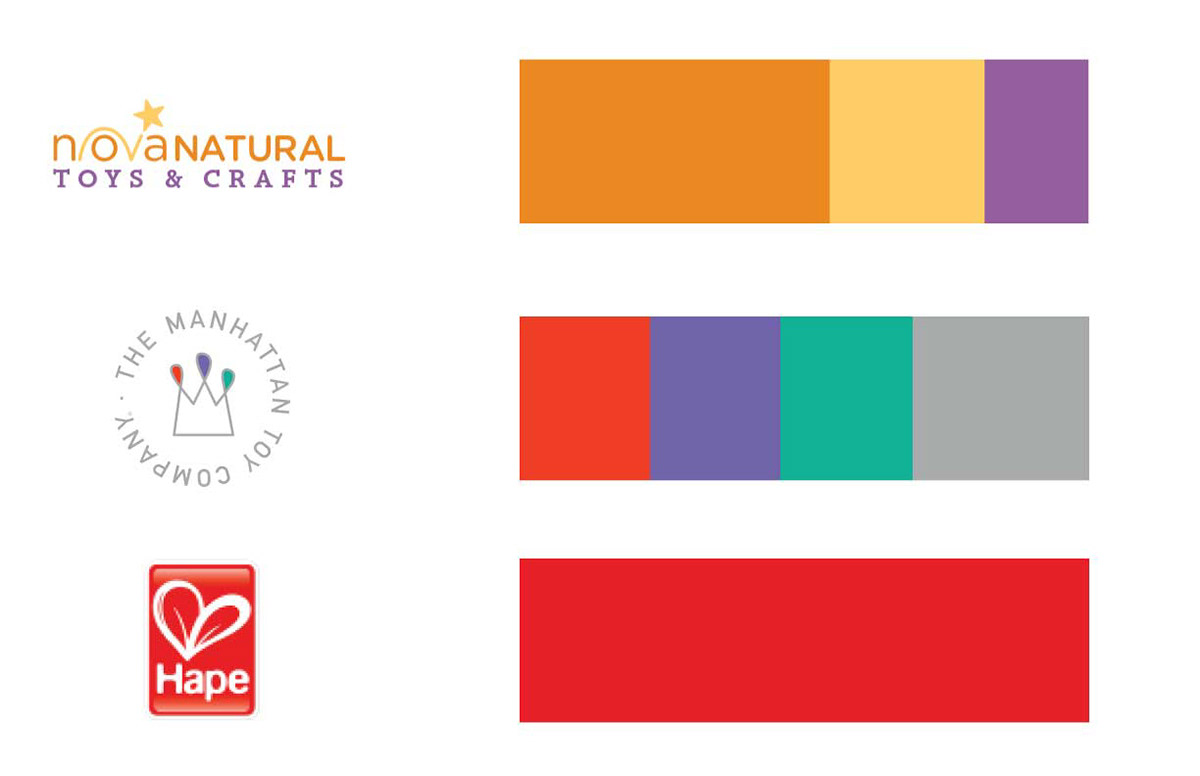 Research into the use of color by potential competitors revealed a lack of greens and blues. Use of these colors increases Rainy Day Toy's brand differentiation and fits with the subject matter of the company's name.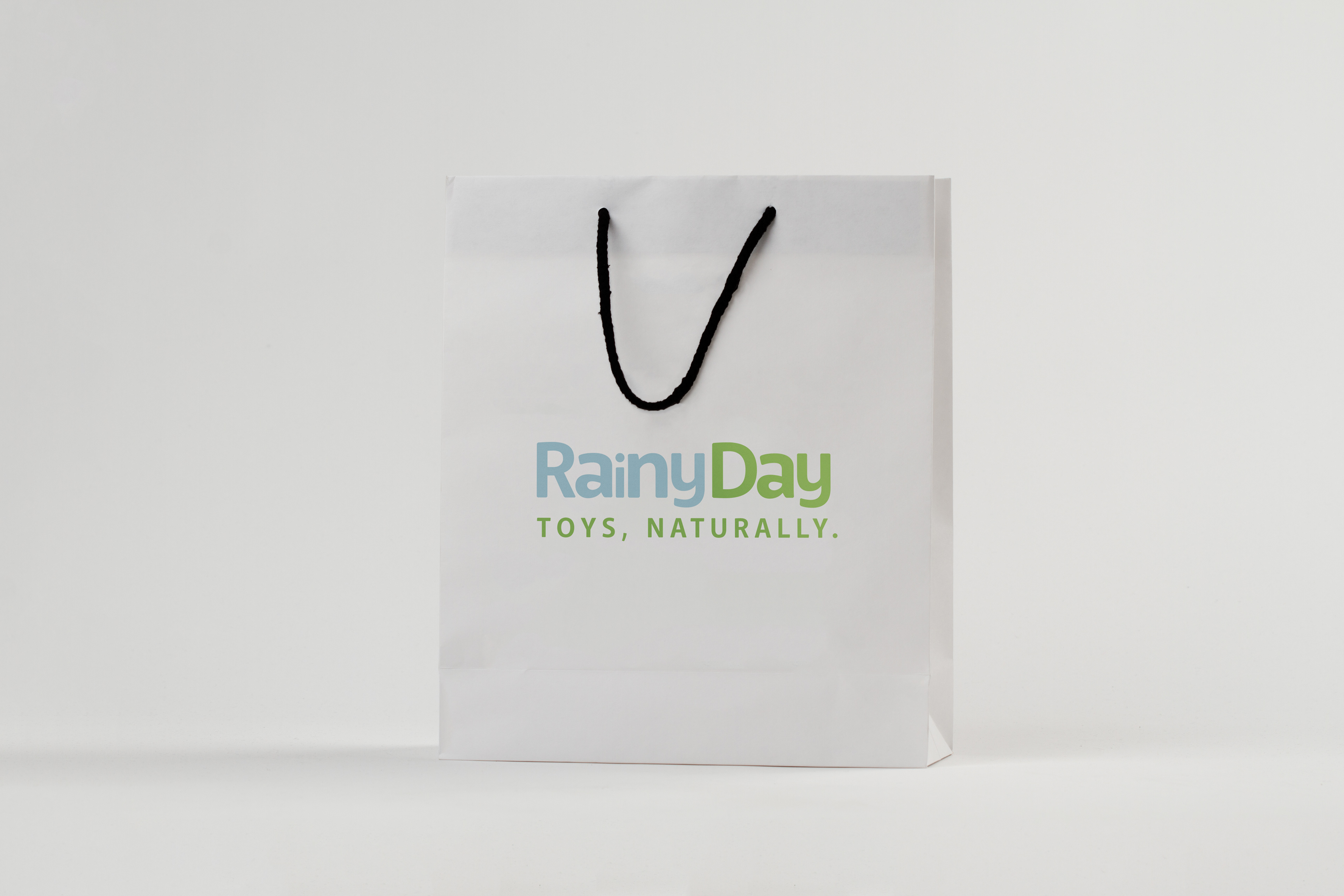 Advertising and packaging curb the trend that children's toys collateral should be bold, loud, and full of energy. The goal of Rainy Day Toys is to promote calm and mindfulness, a "peace and quiet company".